A24: Great Movies Under One Roof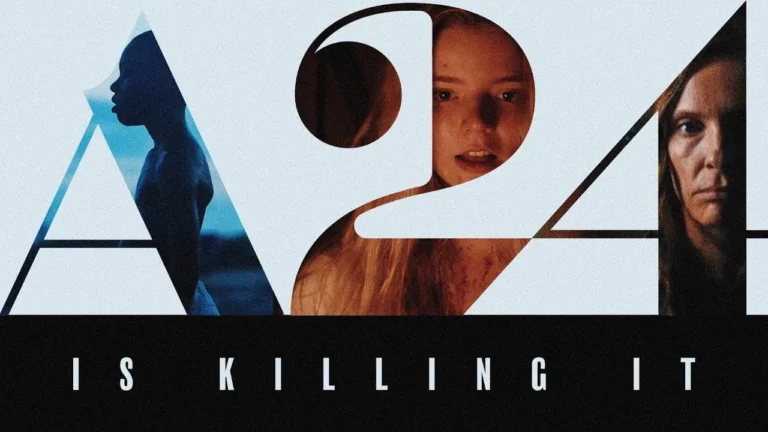 In the last few years, the discussion about mediocre movies has become a lot more popular. Bland blockbusters seem to dominate Hollywood and the increase in the number of unnecessary remakes or late sequels (looking at you, Disney) has led to a seemingly unoriginal movie experience. The number of streaming services out there in combination with the current pandemic significantly adds to this phenomenon. It seems that output is in most cases more important than quality. It is no secret that bad movies have been around for as long as the audiovisual medium itself, but the sheer amount of content available for viewing this last decade leads to more good flicks and more bad flicks. In this article, I want to lean your eye to one production company that has been a beacon of light in the strange landscape of films over the last few years. I am talking about A24, the New York-based production company founded in 2012.
​A24 has officially released 84 movies in the last 8/9 years and 25 of those films have received Oscar nominations. I am a firm believer that that doesn't necessarily mean anything. Many good films get overlooked and many mediocre films get more recognition than they deserve (text me for hot takes on Greenbook and the Joker), however it is quite an astounding achievement given the young age of the production company and its limited resources.
Here is a list of some great ones they've produced over the last few years:
Uncut Gems (Adam Sandler is actually great in this one and it's not a comedy.)
Lady Bird (Saoirse Ronan and Timothée Chamalet, do I have to say more?
Midsommar (This is a very beautiful, yet strange film.)
The Lighthouse (If you want to see Robert Pattinson shine in a different way.)
Moonlight (Barry Jenkins is an amazing film director, "If Beale Street Could Talk" is on Netflix right now, do yourself a favor and go watch that as well.)
The Killing of A Sacred Deer (Great example of magical realism, if you're up for it.)
If it is really necessary to categorize the movies A24 chooses to produce, there are definitely some genres they seem to be attracted to. It is either well-written character dramas or unique thriller/horror movies. Again, not all of their work is good, but a lot of their work is remarkably great.
The diversity among the filmmakers they hire and in the films they put on screens is also quite noticeable. One of their latest projects emphasizes this fact again. Minari shows the American Dream from the point of view of Korean immigrants with Steven Yeun (The walking dead, Okja, Sorry to Bother You) in the lead. Moonlight is probably their most well-known film, given that it won an Oscar for best picture in 2017. Another gripping character drama that focuses on people often overlooked by American society. A great example of the idea that a story doesn't have to say "this is good." or "this is bad.", but that it should simply strive to say "this is."
The output of A24 has an exceptional quality to it and they give younger, lesser-known, and diverse filmmakers the creative freedom they deserve. In the future, this production company will hopefully not drown in the ocean filled with rivaling studios. Better yet, it might inspire a younger generation of producers, directors, and actors to live up to a higher standard and change the film industry for the better.