We are the American Studies Herald board from 2021-2022. We hope y'all will enjoy what our own members and guest writers will write about! We know student life has been hard during Covid and hope that we can offer you some distraction and inspiration in the meantime.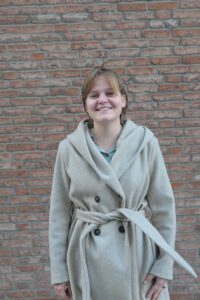 Karen Heileman – Editor-in-Chief
Hey guys! I'm Karen. I'm this year's editor in chief.
What always draws me to writing is that you get to explore the world's topics – whether that is art, politics or the street outside your apartment- and add your own spin on it. In that way it's a bit like traveling, you explore and come to new realizations about the world and yourself. Like the fact that 2021 turned me into a nerd for superhero shows, DC not Marvel that is to say.
While this has been shaking up my world, I'm interested to see what creative turns this love for pop culture and history will take. Next to that I like to write about the inconsistencies I notice. Whether that's fair representation of an issue in the media, the present dealing with its past – anything that makes me question my surroundings. I think the ASH is both a great way to express your opinion while improving your writing skills. As E.L. Doctorow once said "Writing is an exploration. You start from nothing and learn as you go" and so I'm excited for what we as a committee and the freelancers come up with.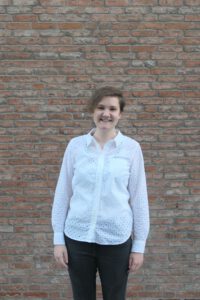 Iris Lagerweij – (Web) Editor
Hey everyone! I'm Iris and I'm a 4th year BA student who thought it was high time to get involved with an EPU committee. I've been writing in some shape or form since I was 7 years old, and I'd like to think my talents lie in the more verbal fields (graphic design is NOT my passion). My interests are very broad yet niche: I'm often fascinated by specific aspects of politics, pop culture, history, etc. I'm currently working for a writing service as a copyeditor, which will also be my primary job for the ASH, but you might see some occasional articles from me, too! I'm looking forward to exploring my interests in a more public setting and sharing my findings with everyone. 
Elias Treumann – Writer
Hi, my name is Elias Treumann and I am 20 years old. I am a first-year student coming originally from the small town of Weimar, Germany. If you can not find me in my new home in an international student house in Groningen, I am probably using my spare time swimming or cycling and running around this great city I get to call home now since September of this year.
Having attended an international school in Germany, I was able to discover and develop my natural understanding of language and writing early on, which led me to choose American Studies as a field of study requiring just that (although the fact that I do not have to do any maths here helped the decision a lot as well). I look forward to writing some great articles about the politics and cultural aspects of American society as well as throwing in some more light-hearted topics, as the American news tend to be a rather sombering experience in recent times. Let's make this an exciting year for the ASH and EPU!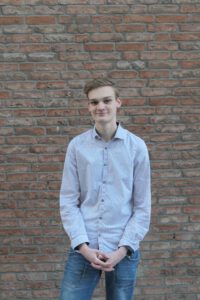 Kevin Sikkema – Writer
Hey, I'm Kevin and I'll be a writer for the ASH this year. I'm currently 20 years old and a first year American Studies student. Before starting with American Studies I did a year of European Languages and Cultures (also at the RuG), but I'm happy to report that I'm at the right place now. I'm very excited to see what this year will bring, both for the ASH and myself.
Although I've always had some sort of interest in writing, an increasing interest in journalism that I developed during my ELC year is what really motivated me to join the ASH. I think writing is a great way to reflect upon and discover the world. Writing is not just the process of putting words onto paper, it's so much more. It's really a process of thinking, exploring and researching. My interests mainly lie in politics, history and society as a whole. However, my interest can really be sparked by anything. I've for example developed somewhat of an interest in urban planning over the last year for some reason. I hope reading our articles will be as enjoyable for you as writing them is for us!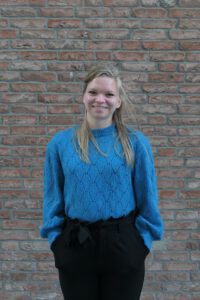 Nienke Harryvan – Writer
Hi, I'm Nienke, I'm a second-year American Studies student, and I'm happy to be a part of this year's ASH team of writers. Growing up, I've always loved to write – be it for academic purposes or as a personal creative outlet. Writing was – and still is – a way to express and show myself when my introverted shy character kept me from doing otherwise. The challenge of converting thoughts and observations in my head to written words is a process I quite enjoy, and capturing them in just the right word or phrase brings me the ultimate satisfaction. I'd consider myself a lover of history and the arts, of world politics and cultures, and there is almost nothing I enjoy more than simply observing and analyzing the world around me, especially people and their interactions. (Don't worry, you won't find me creepily staring at people on the street corner…only in the RUG canteen 😉). Human stories and life experiences like those chronicled by Svetlana Alexievich and "Humans of New York" I find most intriguing to read. I'm not quite sure yet what my own contributions to the ASH will look like, and I myself am curious to see what it will bring. Either way, I hope you'll find something of interest to you among our various articles. Enjoy!