A Christmas Dilemma: American Pop Culture's Trend towards "Christmas Monarchism" in The Princess Switch 3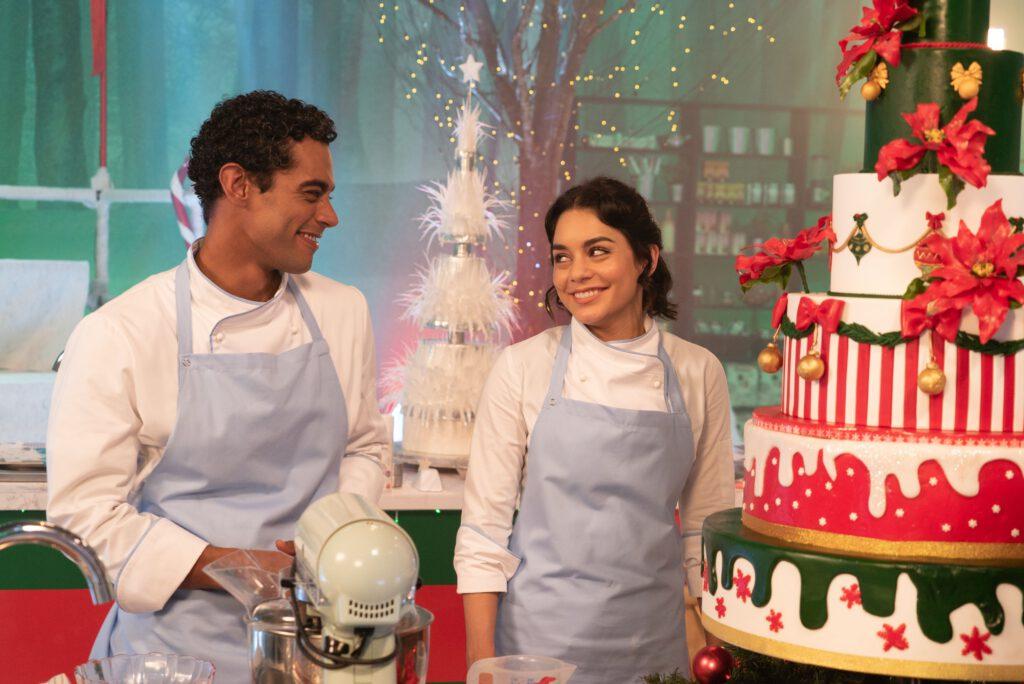 When does the Christmas spirit begin for you? The day after Thanksgiving or the day after Christmas Eve? When it comes to Christmas, I'm an early bird this once and scream "Mid-November." Why? That's when Netflix' newest creation The Princess Switch 3 popped on my screen.
The Princess Switch 3 is the third part in a series following former Chicago baker Stacy and Queen Margaret who, through secretly switching places, find true love along the way. Turns out Mid-November is not just the time to start getting into the spirit, but 'tis the season to lay a pattern: Netflix is full of movies that follow a young woman's career which happens to take her to Europe during Christmas. Nestled in a tiny, unknown monarchy somewhere in the Alpine region, where she doesn't know the customs, nor the people, so of course she runs into the prince disguised as a stranger and the rest is history.
In The Princess Switch, Baker Stacy falls in love with Edward, prince of Belgravia, just a year after The Christmas Prince sees Journalist Amber meet Prince Richard of Aldovia. These two series, each consisting of three movies, are not just created using copy and paste, but out of nowhere have the other movie's character show up at a party. Yet those movies are just the tip of the iceberg. They are part of a larger phenomenon of the "princess story" in American pop culture created by the Walt Disney Company, which follows the humble, genuine woman overcoming obstacles to find her happy ending. According to Dale and Foy, these happy endings show viewers that they could become royalty too. And that's essentially what this culture is about: imagining to become royalty, never becoming royalty. American pop culture flirts with monarchism, never begins an affair, and it only does this to get something out of it: comedy.
When I say my own Christmas spirit began with watching The Princess Switch 3, this is because it's become a tradition to watch them. They're hilarious because they are ridiculously over the top. The first movies of each series were cute, but parts 2 and 3 just overdo it. At the end of each first movie, the American woman gets together with the prince, so in the sequel we get to explore their relationship in the setting of a fictional European monarchy. That's when it really starts to tap into cliché. The standard British accent and the driving on the left side of the road are so uniquely inaccurate to the Alpine region that I almost couldn't turn a blind eye. But I definitely lost it at a group of yodelers showing up near the castle. 
The continent is presented in such a way that it connects with American audiences. No wonder, American cultural items pop up on every corner, as you watch the members of high society drink candy cane Martinis when they could've been having Glühwein. Whatever became of a girl from San Francisco becoming the queen of a monarchy that takes pride in its pears? Unlike The Princess Diaries, these new Christmas movies group a set of distinct countries and their customs into one tiny country and only ever pick the cliché. American cultural items like stockings, chucks, and donuts are interwoven to complete the picture. In a country that looks like Austria, how can you let these poor people not have an advent calendar? 
Into this Americanized European culture comes the American woman who not only solves whatever problem there was but also ends up in charge. It's the American's mingling with monarchy where it becomes ridiculous. A girl falls in love with the prince and gives up her journalism career, fair enough. But if she comes from a country founded on the basis of rejecting monarchy, does it make sense that New Yorker Amber leaves behind the right to rule her life to rule a country that is no bigger than Liechtenstein? Not if you consider her love for donuts.
Christmas monarchism in modern-day Europe represents an Americanization of Europe's aspects that is grounded in nostalgia. However, the overt Americanization of Europe and monarchy is not just a fault, but also a strong suit because it makes it quite obvious that it's Americanized. Plus, the movie gives you a little bit of Europe and a little bit of America and a lot of Christmas – enough to keep you company while wrapping presents. As The Princess Switch 3 is hopefully its last part, I propose making a new line of movies. How about a Dutch guy coming to a fictional U.S. state whose people speak Texan American and eat New York pizza while he falls in love with the sheriff's daughter?