How did Fraud Allegations over Mail-In Voting become a Catalyst for the Right Wing Disinformation Campaign following the 2020 Election?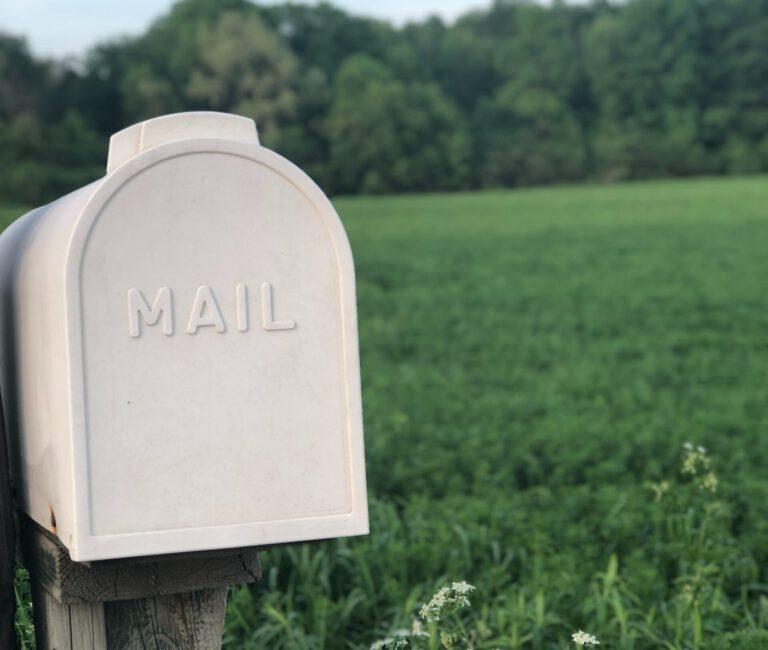 The United States presidential election of 2020 saw a record voter turnout which was largely aided by 65 million Americans casting their vote by mail. A major factor contributing to the scale of this figure was the ongoing Covid-19 pandemic, as many voters feared voting in-person. Mail-in and absentee ballots played an even more prominent role both throughout the course and in the aftermath of the election on November 3rd, as Donald Trump and the Republican Party continued to raise baseless allegations of fraud concerning the postal system and voting by mail in general. Due to the constant media attention to mail-in voting within news outlets across the political spectrum, the topic became highly politicized and subject to ongoing debate long after the election. Undermining public trust in voting by mail as a fundamental part in the process of a democratic election is one of the most damaging effects of the GOP's campaign to undermine a legitimate election.  
The idea of absentee voting in the United States dates back to the Civil War era, when both Union and Confederate troops were given the chance to cast their vote without being physically present at the polling places on election day. The concept was later picked up during WWII to enable soldiers deployed overseas to participate in the presidential elections. However, controversies over states' rights and the right to vote for African Americans in Southern states prevented laws passed during WWII to effectively encourage large numbers of deployed service members to vote absentee. This was changed by the Uniformed and Overseas Citizens Absentee Voting Act (UOCAVA), enacted by Congress in 1986, which grants active service members and their families as well as US citizens residing outside the country free access to absentee voting. By 2020, 29 states allowed for all registered voters to request mail-in ballots for any reason, including convenience. 
The 2020 US presidential election was characterized by a deliberate and highly effective disinformation campaign alleging widespread mail-in voter fraud. Spearheaded by then incumbent President Donald Trump and facilitated by right-wing news outlets, the campaign succeeded in undermining public trust in the US Postal Service and the legitimacy of the election-outcome. Polling conducted by the Berkman Klein center for Internet and Society at Harvard University has found that tens of millions of Americans believe that there are major security concerns over mail-in and absentee ballots. The same research center identifies three core journalistic practices exploited by the president and his allies to create a nation-wide media environment propagating and reinforcing his disinformation campaign: elite institutional focus (presidential authority in assessing the newsworthiness of headlines), sensationalist headline seeking and the avoidance of the appearance of taking a side. The first two enable him to ensure the ongoing coverage of mail-in voting in national media, whereas the latter serves to keep the less politically adept part of the population confused about the reliability of factual evidence, as it limits the ability of professional journalists to openly call out the voter fraud campaign as disinformation (Berkman Klein).   
Disinformation campaigns on this scale set in motion a highly volatile and dangerous cycle, with false claims spreading quickly and exponentially, especially online through social media platforms. The grave danger of this cycle presents itself in the blurring of the line between what is deemed an accepted fact or a wild conspiracy. With large parts of the US population susceptible to an alternative system of facts, events culminating in the Capitol riot on January 6 were all but surprising. Although thoroughly debunked, Trump statements on Twitter like "Statistically impossible to have lost the 2020 Election. Big protest in DC on January 6th. Be there, will be wild!" (Dec 19), resounded greatly among his followers. The media ecosystem created around these deliberately misleading claims allowed to fully encapsulate individual voters in an enclosed system of alternative factual reality for years, making statements like the above-mentioned extremely dangerous to a functioning democracy. 
The 2020 US presidential election was a demonstration of the fragility of democracy through an unprecedented mix of circumstances unique to our moment in time: a presidential disinformation campaign aided through a digitized media ecosystem, a nation divided on its own identity, and a raging pandemic prompting record numbers of voters to cast their ballot by mail. Although broadly accepted as the most secure presidential election in US history, widespread allegations of voter fraud concerning absentee voting heavily undermined the election's legitimacy in public opinion. Although only one of many examples, mail-in voting was weaponized to facilitate a disinformation campaign pushing democracy in the oldest constitutional republic on the planet to the brink of collapse. In order to establish a more reliable factual system in the US, more education by traditional professional media on the fundamental principles of fact-based, transparent journalistic work and aggressive rebuttal of misleading fake-news are badly needed.