One Year of Joe Biden: A Short Reflection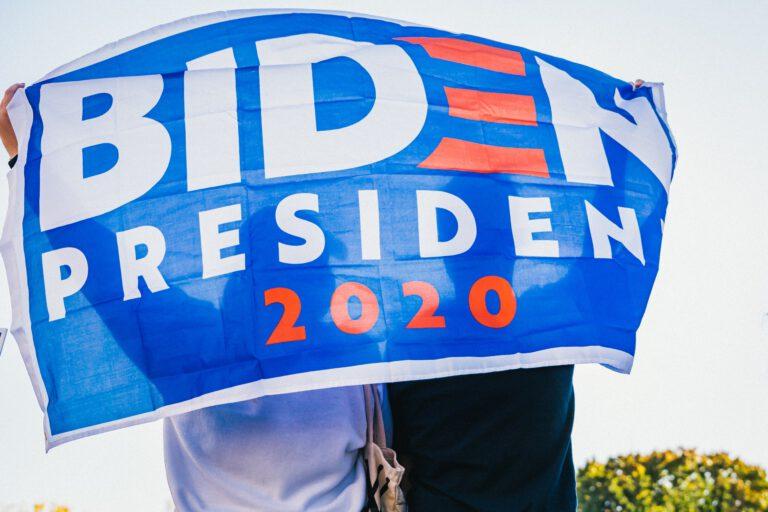 Biden's first year as President has been a tumultuous year, with significant events that already define his Presidency. Unfortunately, not for the better: as of February 4 of this year, his approval rate has declined to 41%. All in all, the Biden administration has not seemed to bring the change that was hoped for. 
From his first day in office, Biden hit the ground running – so it seemed. He was quick to mark a new presidency, taking immediate precautions to reign in the raging pandemic, issuing mask mandates on federal property and increasing vaccination availability. Taking thirty executive orders in his first three days, he ostentatiously revoked ten of Trump's policies through his own executive orders, including reversing US's withdrawal from the World Health Organization, rejoining the Paris Agreement, and cancelling the Keystone XL pipeline. With ambitious plans to boost the economy and invest in infrastructure, his administration took on a hopeful tone. The promised changes were not ones his administration was going to wait for. The line was drawn, the tone was set.
That tone does not ring as clear and true today, however. Biden's administration has struggled to get things done – and lack of unity is part of the cause. "Unity" was the large overarching theme in Biden's weighty inauguration speech – his mission as President: "Today, on this January day, my whole soul is in this: bringing America together." It remains a goal still to be achieved. As the new President, he inherited a polarized and divided country, whose tempers still smoldered from the heated election race; Many still reeled from the storming of the Capitol that had come like a punch to the gut just two weeks prior. He aimed to breach those divides, but one year was not enough to make much progress, unfortunately. Even Biden's own Democratic Party seems divided. Biden's most ambitious promise to the nation, his "Build Back Better" economic and climate package, revealed the political atmosphere as clear as a litmus test: the bill stalled on the Senate floor, coming one Democratic vote short, while receiving zero support from Republicans. How believable is a President's aim for unity, when not even his own Party supports his cause as one? Unity is far to be seen on the American political horizon, still marked by the ever-present rigid partisanship. Granted, one year is but little time to build bridges, but it seems even the foundations are yet to be laid.
While struggling in domestic affairs, Biden also did not make himself popular  on America's foreign fronts. Just a few months in office, he was to take on the responsibility of closing America's long-running chapter: Afghanistan – an event that could bolster or taint his reputation as President. It proved to become a painful scene. When America began pulling its troops, other countries scrambled to follow, while the rising Taliban increased tensions. Chaos unfolded, with hectic crowds piling into the Kabul airport – a dangerous situation that proved disastrous for the 183 people killed in the suicide bomb attack that ensued. America's adrenaline-rushed retaliation by drone attack was meant to their superior power, but it turned out to be a shameful astonishing blunder, casting an even darker shadow over the event. Immense appeals were done on America at this time, as the security of thousands was cast in their hands. It was a trying time, as America had to follow deadlines. For where do you draw the line when panicking people cling to your airplanes in pure desperation? How do you keep up a humane image when you have to shoot into crowds to disperse them from the tarmac? Lady Liberty took a fall as she shook them off her garments, as America lifted off, and departed. Biden held out and got his troops home, but at quite a cost. 
Biden's image also faltered when facing the migration crisis in summer of 2021. Poor economic situations, natural disasters, and the pandemic brought over a record of  1.6 million migrants to US borders. Biden sought a softer tone towards immigration than his predecessor; his ambitious proposal, "U.S. Citizenship Act of 2021" would, inter alia, allow for millions of unauthorized immigrants to obtain legal status and US citizenship. But this softer tone did not convince however, when the Trump-era "Remain in Mexico"   policy that Biden had suspended was federally ordered to be reinstated, allowing Biden little room to take a different route in immigration policy. The softer tone certainly did not convince when his administration enforced the Trump-era "Title 42" policy to expel thousands of Haitian immigrants gathered at US borders in September 2021. Footage of mounted Border Patrol officers driving immigrants away like cattle went viral and caused national outrage. It led to the question: how different would his administration be concerning immigration when push came to shove?
Today, Biden finds himself in a face-off on another foreign front that lies close to this writer's heart: Ukraine. As Russian troops build up along Ukrainian-Russian borders, tensions have risen to equal those of the Cold War. Skittering fears for impending Russian invasion ripple the waters worldwide. Biden has ample experience on foreign policy in his Senate career – not in the least in Moscow. Yet the stakes are different today as President. "It's a moment of truth for President Biden because he is being tested on the big foreign-policy issues of the hour—and maybe of the month, and the year, and his Presidency," former ambassador to Ukraine, William Taylor said. While Putin plays hardball in his demands on NATO presence in Eastern Europe and Ukraine's entry into NATO, Biden faces a difficult task to draw the line for Ukraine's sovereignty –  without entangling American troops in Europe, or further instigating a war no one wants. It is a tricky situation, for Ukraine is also symbolic: if America and European NATO nations give in to Russian demands, America's ideals of democracy and freedom become meaningless, while NATO loses its legitimacy. 
With a divided political sphere, the Afghan crisis behind him, and the Ukrainian crisis ahead, Biden's inauguration words of early 2021 resound differently one year later: 
"…We will be a strong and trusted partner for peace, progress, and security…."
"…That democracy and hope, truth and justice, did not die on our watch but thrived…
"…We will be judged, you and I, for how we resolve the cascading crises of our era. Will we rise to the occasion?…"
How will they resound in Biden's next three years?