Democrats Take the House: Outcomes of the 2018 midterm elections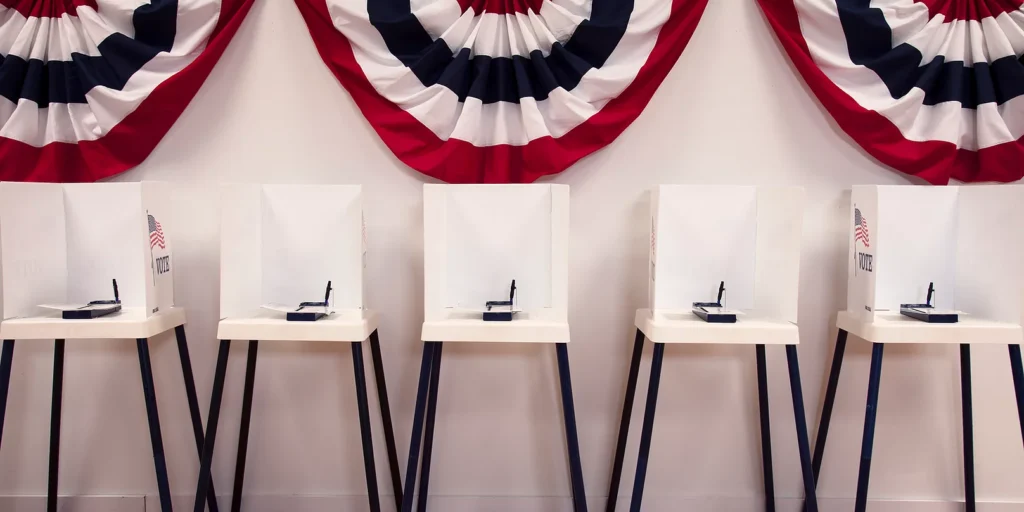 The midterm elections are over and the votes are counted. With a record voter turnout of 49 percent, people all over the US have made their voices heard. So what did all of these voters actually achieve?
House
In the House, Democrats have taken control by gaining 28 seats. This means that they will now have subpoena power and they will be able to investigate Trump. They also want to focus on ending voter suppression to make sure that the next elections will be more accessible and fair for all Americans. Besides this they want to achieve gun safety legislation, citizenship for Dreamers and extension of civil rights protections for LGBTQ people.
​Senate
In the Senate, Republicans have won the majority by gaining two seats. This means that they will be able to block Democratic initiatives that were passed by the House. This Republican victory can be partly credited to the fact that most senate races took place in rural areas. Another reason for their win can be attributed to gerrymandering, as the Democrats got more votes but still lost.
​Diversity
The candidates in this season were more diverse than ever, resulting in a lot of firsts for American politics. Democrats in Colorado elected the first openly gay governor ever, Jared Polis. Deb Haaland from New Mexico and Sharice Davids are the first Native American representatives, with Davids being openly gay as well. Stacey Abrams, who lost the race for governor to Brian Kemp, was the first African American candidate for governor of Georgia, and Alexandria Ocasio-Cortez is now the youngest female member of congress.  Rashida Tlaib and Ilhan Omar made history as the first Muslim women in congress.
Close races
In another greatly anticipated race, Beto O'Rourke, a Democrat, lost the senate race for Texas to Ted Cruz. In Arizona a lot of votes for secretary of state still have to be counted, because the results are too close to call. There is therefor still a change that Katie Hobbs, the Democratic candidate, might win. In Georgia, the race was also very close. Stacey Abrams is convinced that voters will get a do-over, because the first election wasn't fair.
Ballots
A few important ballot measures have been approved by voters. Three States voted to expand Medicaid, meaning that 300.000 people will get medical coverage. Six states voted to give crime victims more rights in the judicial process. Other ballots that were passed include: raising the minimal wage, protecting transgender people, giving voting rights to ex-felons and legalizing marijuana. Several states voted to restrict abortion rights, but this is not decided on a state level.
Blue wave
Many people are calling the results a "blue wave", because of the many districts that voted Democrat. With these midterm elections being framed as an election for or against Trump, many people have used their vote to voice their opinion about the president. It remains to be seen if this trend will continue until 2020.
​