Midterm elections in New York, Michigan and South Carolina - How are AS students abroad experiencing this election year?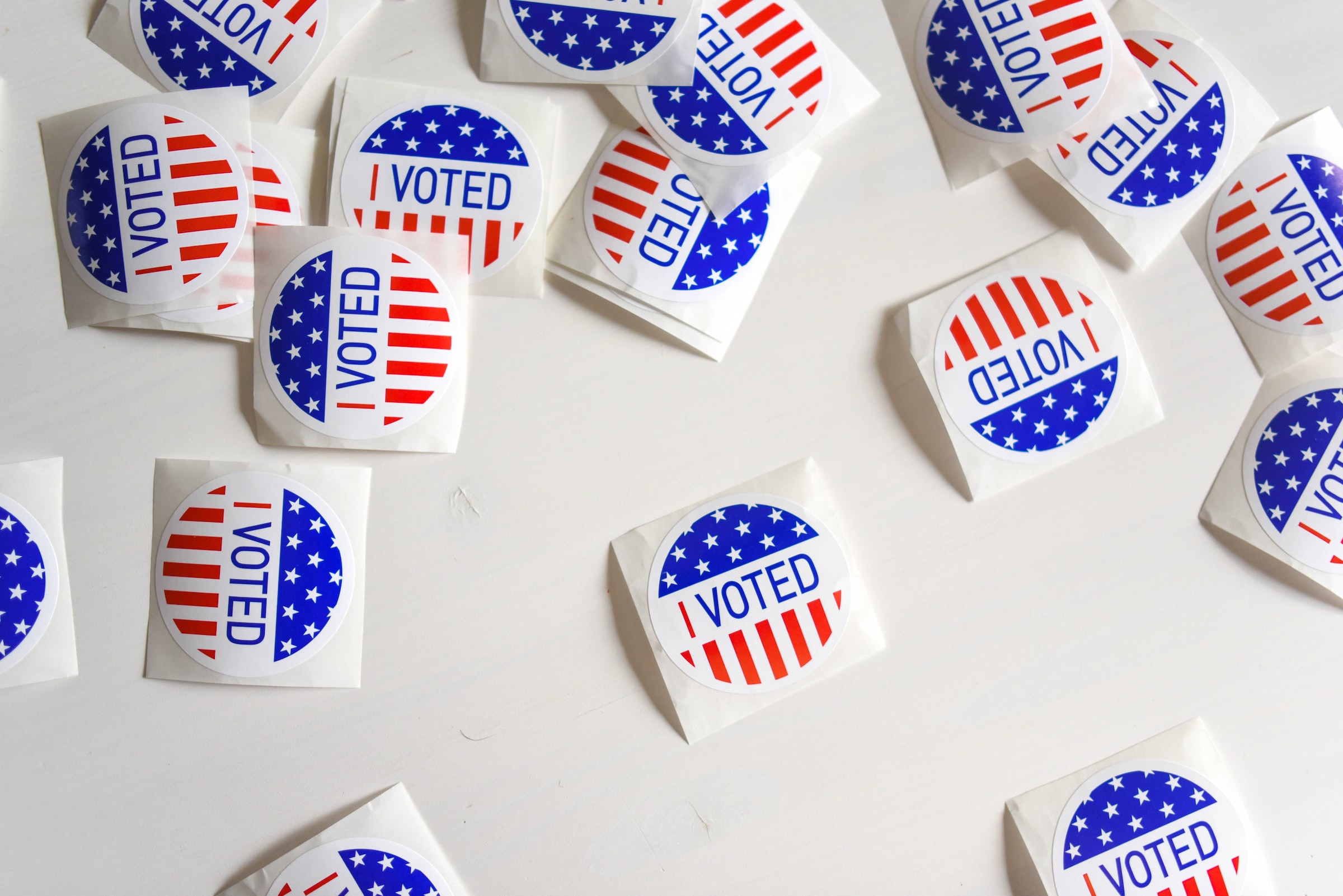 November 8th, 2022 is arriving soon and has long been awaited, for millions of Americans will be returning to the voting booths. The outcome of this election day (and season) will have far-reaching consequences, as 35 of the 100 seats in the Senate and all of the 435 seats in the House of Representatives will be challenged. Moreover, there will be numerous state and local elections. As 2022 (and the two preceding years) has seen great turbulence in the social, political and economic realm, the stakes for this election are high, and the topics on which the runners build their campaigns are causing a stir among the already highly polarized American population. One of the most prominent subjects of this election is the fight for and against abortion rights, which intensified after the decision by the Supreme Court to overturn Roe v. Wade last June. Additionally, election campaigns are focused on the current high inflation, the Russia-Ukraine war, the Presidency of Joe Biden and gun safety laws, which became an especially sensitive subject again after a deadly school shooting in St. Louis on October 24.
Since there are so many different elections going on at the moment, and we, here in the Netherlands, can only watch from the sidelines, I would be short of words to share all the midterm election details available. In an attempt to discover what it is like to experience elections while living in the United States, I contacted several American Studies bachelor students who are currently doing their minor abroad in the States. Let us start by redirecting our lens to Geneseo, NY, part of Livingston County.
Emma Wijers & Dominic Kruize, State University of New York Geneseo (NY) 
Emma Wijers and Dominic Kruize are studying at the State University of New York, Geneseo until Christmas, and were so kind to share their experiences in the run-up to the midterm elections. Dominic shared how most campaign materials he encounters on campus and in the city of Geneseo are urging people to vote, rather than telling them who to vote for. Emma agreed, adding that she experienced little tension on campus around the topic of the Midterm Elections, which could be a product of the fact that SUNY Geneseo is a liberal arts college.  "I don't notice a lot of discussion," she writes, "but that may be because I am mostly enrolled in "progressive" courses, such as women's and gender studies courses. So, people in those classes are likely to speak out against the overturning of Roe v Wade, and are more inclined to speak openly about sensitive topics or topics that are taboo".
Similar to most of the United States, numerous elections are happening in the state of New York. According to Dominic, the most prominent ones are the several races for house seats and the race for the NY senate seat, the latter being not that thrilling. "The senate race is quite simple here, because it will be won by Chuck Schumer, the Democrat and also senate majority leader. He's pretty unopposed because the Republicans also know they're not going to win this state", Dominic states. More interesting are the house races, even though he doesn't expect extremely surprising results there either. However, the election results of the city of Geneseo will differ from the results of the last election, as the city has been redistricted from being included with the Democrat city of Rochester, to a very Republican district after the 2020 U.S. Census.
Emma shares about the election for NY state governor, which will be decided between incumbent Kathy Hochul (D) and her opponent Lee Zeldin (R). Interestingly enough, Zeldin has been endorsed by former President Donald Trump. "[Hochul] is still in the lead as of October 18th, but her opponent Lee Zeldin is going up in the polls, narrowing the amount of points between them," she writes.
As for the most discussed topics in the Senate and State Governor campaigns, Emma and Dominic both write that reproductive rights and high inflation are some of the main concerns. According to Emma, State Governor Kathy Hochul also builds her campaign around gun safety laws and job provision, while Lee focuses on self-defense rights, cutting taxes and, to Emma's surprise, celebrating Columbus day. She urges all eligible voters to keep Hochul in function.
Lotte Groenendijk & Veerle van der Put, Central Michigan University (MI)
350 miles to the west of Geneseo, Lotte Groenendijk and Veerle van der Put are spending their study abroad in the town of Mount Pleasant, in rural Michigan. They too are confronted with advertising about the elections, and, as in Geneseo, it is mainly aimed at the fact that people should vote in general. Lotte has encountered some debate about the elections in her Women in Politics class, but outside of the classroom, the elections are not subject to frequent discussion. CMU does try to facilitate an easy voting process for its students: "at the university, there were booths where Americans could register to vote. I also think we are getting a day off from school on the day people get to vote", Lotte shares.
Like in the State of New York, Michiganders have many elections to vote in this year. "There are the Michigan Supreme Court elections, the state Senate elections, Secretary of State elections, Attorney General elections, House of Representative elections, all happening this year," Veerle writes. "But the most important things right now are the Governor and U.S. House elections".
In Michigan, too, the right to abortion is at stake. Michiganders get to vote for three proposals on this year's ballot, the third of which is about the constitutional right to reproductive freedom. The state of Michigan, like many other states, is politically divided between Republican rural areas and Democratic cities. In the presidential election of 2020, Democrats won the state by winning the area of Detroit. The outcome of this ballot, however, is undecided and could go either way, making this election a thrilling one.
The future of reproductive rights also depends on the results of this year's state governor elections. "Gretchen Whitmer (D) and Tudor Dixon (R), two women, are the most prominent runners for Governor," Veerle writes. "Whitmer is the current governor and she's trying to keep her position, and Dixon [isn't my favorite] and shouldn't be elected in my opinion". Veerle adds that the elected State Governor will be able to push their abortion-agenda on a national level, whatever the people of Michigan decide about reproductive law for their own state. She hopes that Whitmer will be re-elected, stating that "if Whitmer wins, things will be fine".
Noortje van den Eerenbeemt & Hilde Wagenaar, College of Charleston (SC)
In the sun-drenched city of Charleston, South Carolina, Noortje and Hilde are already halfway through completing their study abroad. In my conversation with them, it became clear that the extent to which one hears about the elections at the College of Charleston depends on which courses they take. "From what I'm hearing there is barely any talk about the midterm elections," Hilde writes. "I must admit that I haven't been following much of the local news here, and my classmates and professors have not mentioned the elections in any of my classes." Noortje, on the other hand, is closely following South Carolina's elections for her Campaigns and Elections class. Every class starts with updates on the elections, and they spend a lot of time observing the races for State Governor and the race for the House seat of the first District of South Carolina (SC-1). "South Carolina is a red state, which means the democrats are very unlikely to win," Noortje shares. "The governor's race is between incumbent Henry Mcmaster (R) and Joe Cunningham (D). Joe Cunningham is very popular among students that I have talked to." Cunningham mainly focuses on implementing term and age limits for politicians and getting rid of the State income tax by legalizing marijuana. It remains to be seen whether he will get enough votes to actually implement these plans, however. In 2018, Cunningham flipped the SC-1 seat against all expectations, but the current polls predict Mcmaster to keep his position.
The race for the house seat of SC-1 goes between incumbent Nancy Mace (R) and Dr. Annie Andrews (D). Noortje writes how she has met Dr. Andrews in her Campaigns and Elections class, and how she might meet Nancy Mace next week. The candidates clash on topics such as gun safety laws, with Dr. Annie Andrews calling for more background checks and raising the federal minimum age to buy an assault rifle to twenty-one, while pointing to the fact that gun violence is the number one cause of death for children in the United States. Mace mainly focuses on mandating more criminal background checks. More information on their campaigns can be found on their personal websites.
"Apart from these things there is, of course, one big issue on the ballot this year and that is abortion," Noortje writes. "Especially in South Carolina this is a big issue, as the State legislature recently passed a very restrictive abortion ban. While the Republicans are still most likely going to win these elections in South Carolina, the impact of the Dobbs decision does give the Democrats a chance".
Despite the fact that American Studies students in America are of course not allowed to vote themselves, this election period is a special time to spend in the US. Epu members in the Netherlands can of course also follow the midterm elections, you can check the most recent polls via https://projects.fivethirtyeight.com/polls/.
A special thanks to Emma, Dominic, Lotte, Veerle, Noortje and Hilde for working with me on this article.